Hong Kong Travel Guides
List Price: $16.99
Sale Price: $13.59
You Save: $3.40
A brand new edition of this stylish, itinerary-based guide detailing 18 of Hong Kong's best walks and tours, written by a local expert, for that personal touch and insider information. All itineraries are arranged by theme for a truly tailor-made tra...
Click the Image or Product Name for more info.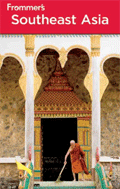 List Price: $24.99
Sale Price: $19.99
You Save: $5.00
Experience a place the way the locals do. Enjoy the best it has to offer. And avoid tourist traps. At Frommer's, we use 150 outspoken travel experts around the world to help you make the right choices. Frommer's is your guide to a world of travel exp...
Click the Image or Product Name for more info.
OUT OF STOCK