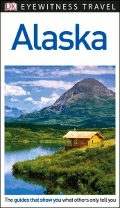 DK Eyewitness Alaska Travel Guide
Price:
$25.00
You Save: $5.00 (20.00%)
The Guides that SHOW you what other only TELL You
Recognized the world over by frequent flyers and armchair travelers alike, Eyewitness Travel Guides are the most colorful and comprehensive guides on the market.
With beautifully commissioned photographs and spectacular 3-D aerial views revealing the charm of each destination, these amazing travel guides show what others only tell.
Whether spotting a moose stopping traffic in Anchorage or exploring Alaska's stunning glacier-lined coast by cruise ship, the Last Frontier is sure to exceed all expectations. Complete with 3D mapping, extensive hotel and restaurant selections, guided walks and evocative photography, this is the most colorful and comprehensive guide to Alaska on the market.
Let DK Eyewitness Travel Guides: Alaska be your planning aid, companion and souvenir as you experience the richness of our northernmost state.
Includes beautiful new full color photos, illustrations, and enhanced maps
Extensive information on local customs, currency, medical services and transportation
New "discovering feature" in country guides helps travelers decide at a glance which regions are best suited to their trip
Cutaways and Floor Plans of all the Major Sights
Huge Selection of Hotels and Restaurants
Sights and Festivals listed Town by Town
Tips on Choosing and Booking a Cruise
This guide will direct you to the best mountains, glaciers, hiking, cruises, national parks, aurora borealis, hotels, wildlife, and more!
Publication Date: October 2015
Take along a great map of Alaska. We recommend the Rand McNally Map of Alaska for all travelers.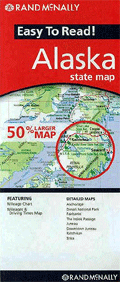 ISBN: 9781465428349