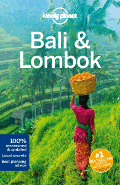 Lonely Planet Bali & Lombok Travel Guide
Price:
$27.99
You Save: $5.60 (20.01%)
Lonely Planet- Paradise in One Easy Book.
Bali & Lombok's beaches, surfing and diving are all a major draw to this pocket of paradise, but it's the essence of Bali - the Balinese and their culture - that makes it so much more than a fun-in-the-sun retreat.
Lonely Planet will get you to the heart of Bali & Lombok, with amazing travel experiences and the best planning advice:
planning features and top itineraries to help you plan the perfect trip
local secrets and hidden travel gems that will make your trip unique
plus guide to Bali's best beaches, feature on Bali's food and drink, and details of the region's top art experiences
Coverage includes:Planning chapters, Kuta, Seminyak, South Bali, Ubud, East Bali, Central Mountains, North Bali, West Bali, Lombok, Gili Islands, Understand and Survival guide chapters.
Published: April 2015
Take along a great map of Bali. The Periplus Map of Bali is a great choice for all travelers.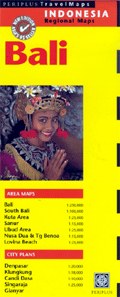 ISBN: 9781743213896