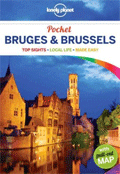 Lonely Planet Bruges & Brussels Pocket Travel Guide
Price:
$13.99
You Save: $2.80 (20.01%)
The Ultimate Pocket Guide & Map
Romantic, canal-woven Bruges and buzzing multinational Brussels are both, in their different ways, unmissable. While Brussels dwarfs Bruges in size, both feature boats plying the waterways, serene parks, a web of cycling trails, jumbled market stalls, forward-looking fashions, and museums and galleries packed with home-grown art, from Brueghel masterpieces to Hergé's Tintin. All this plus the finest beer and chocolate in the world.
Walking tours and day planners
Maps for every neighbourhood
Packed with expert travel tips
100% independent advice
Coverage Includes: QuickStart guide, Burg, Markt, the North, Groeningemuseum, the South, Grand Place, Ilot Sacre, Royal Quarter Museums, Parc du Cinquantenaire, EU Quarter, the Best of Bruges & Brussels and Survival Guide.
Published: December 2012
Next Edition: January 2016
Take along a great walking and driving map of Brussels and Bruges. We recommend the Streetwise Map of Brussels for all travelers.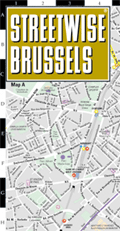 ISBN: 9781741795974