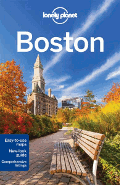 Lonely Planet Boston City Guide Travel Guide
Price:
$19.99
You Save: $4.00 (20.01%)
From the Tea Party to the T.
A city with a Puritanical past but forward-thinking present, an iconic founding yet contemporary facelift, a beacon of learning, sport and the arts, Boston rewards the inquisitive traveler. This in-depth city guide gives you the historical background and local tips you need to rock in America's 'Cradle of Liberty'.
147 watering holes, 86 galleries, 52 colleges and one very memorable use of tea
Full-color feature on the Freedom Trail
Comprehensive listings
Top sights in full detail
Coverage Includes: Planning chapters, Charlestown, West End, North End, Beacon Hill, Boston Common, Downtown, Waterfront, South End, Chinatown, Back Bay, Kenmore Square, Fenway, Seaport District, South Boston, Cambridge, Streetcar Suburbs, Day Trips from Boston, Sleeping, Understand and Survival chapters.
Discover Boston with a local author. From following the Freedom Trail to catching a ballgame at Fenway Park to hanging out at Harvard, this guide delivers all you need for enjoying Beantown's best.
Published: September 2012
Next Edition: September 2015
Need a great map of Boston? The Streetwise Map of Boston is a great choice for all travelers.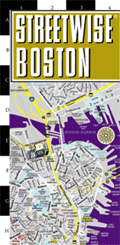 ISBN: 9781741797183