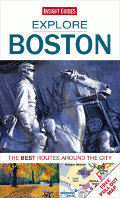 Insight Boston City Guide Travel Guide
Price:
$19.99
You Save: $4.00 (20.01%)
From the World leaders in Visual Travel Guides and the Discovery Channel
Insight City Guide Boston is a comprehensive travel guide to this historic and lively city. From following the Freedom Trail to catching a baseball game at Fenway Park, this book will make sure you have the quintessential Boston experience.
Features by local writers delve into everything from Faneuil Hall and whale-watching to the education industry and Salem's witch-hunts. Full-color photography and maps help you navigate with ease and bring the destination to life. Detailed Travel Tips gives you all the practical information and travel advice you need to plan what to do on your trip, including selective listings for hotel and restaurants.
History and Culture - The past and present of Boston explained in a nutshell.
Itineraries - tours that cover the city, plus excursions to Lexington, Concord, Salem and Plymouth.
Shopping, Eating Out, & Nightlife - Tips on what to buy and where to eat and where to stay out late.
Essential, Practical Information - Hotels, climate, currency, getting around, useful addresses, etc.
Detailed Pullout Map - This gives an overview of the tours and can also be used independently of the guide.
Published: June 2013
Need a great map of Boston? The Streetwise Map of Boston is a great choice for all travelers.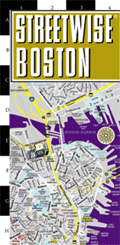 ISBN: 9781780051628