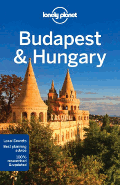 Lonely Planet Budapest City Guide Travel Guide
Price:
$21.99
You Save: $4.40 (20.01%)
The Diva of the Danube
Budapest is a paradise for explorers. Keep your senses primed, and you'll discover something wonderful – an architectural gem, the distant strains of Liszt, a tasty cherry strudel – at every turn.
Lonely Planet will get you to the heart of Budapest, with amazing travel experiences and the best planning advice:
Inspirational images, 3D illustrations, city walks and recommendations from our expert authors
Planning features and top itineraries to help you plan the perfect trip
Local secrets and hidden travel gems that will make your trip unique
PLUS the best thermal baths and pools, Budapest's markets, wines of Hungary and art nouveau and architecture.
Coverage includes: Plan Your Trip, Castle District, Gellért Hill & Tabán,Óbuda & Buda Hills, Belváros, Parliament & Around, Margaret Island & Northern Pest, Erzsébetváros & the Jewish Quarter, Southern Pest, City Park & Beyond, Understand Budapest and Survival Guide.
Published: April 2015
You need a great walking map of Budapest. We recommend the Streetwise Map of Budapest for all travelers. It is laminated for durability and packed with important information.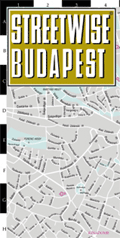 ISBN: 9781743210031