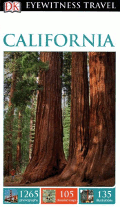 DK Eyewitness California Travel Guide
Price:
$30.00
You Save: $6.00 (20.00%)
Eyewitness Travel Guides are the original illustrated travel guidebooks
From the Santa Rosa wine country to the tip of San Diego, Eyewitness Travel to California has anything and everything you would want or need to see. Let this guide help you to savor the local flavors and classic dishes all down the coast.
Take the scenic routes and thematic tours and trust Eyewitness Travel to California to show you through the land of breath-taking extremes.
Packed with Full Color Photographs, illustrations and maps
Unique cutaways and floor plans help you explore public buildings and landmarks-No Need to purchase other guides.
Survival Guide shows you, in pictures, how to use local currency, public transportation, and telephones.
Walks, scenic routes, & thematic parks
Where to eat, where to stay, and how to get around
Information on a wide range of entertainment and sports activities.
Covers the mountains, beaches, movies, surfing, restaurants, wine, theme parks, everything California!
Beautiful new full-color photos, illustrations, and maps
Includes information on local customs, currency, medical services, and transportation
Consistently chosen over the competition in national consumer market research
Published: August 2016
Need a great atlas of California? The California Road & Recreation Atlas of California is a great choice for all travelers.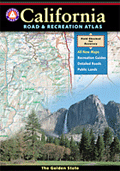 ISBN: 9781465441133