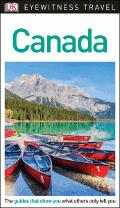 DK Eyewitness Canada Travel Guide
Price:
$25.00
You Save: $5.00 (20.00%)
The Guides That Show You What Others Only Tell You
This Eyewitness travel guide helps you get the most from your stay in Canada with the minimum of practical difficulty. It is lavishly illustrated, gorgeous, entertaining and enlightening.
Eyewitness Guides are marvels of writing, color photography, and illustration!
Packed with Full Color Photographs.
Unique cutaways and floor plans help you explore public buildings and landmarks-No Need to purchase other guides.
Choices of hotels and restaurants in all price ranges.
Information on a wide range of entertainment and sports activities.
Features: Newfoundland, Labrador, New Brunswick, Nova Scotia, Prince Edward Island, Montreal, Quebec City, the St. Lawrence River, Quebec, Toronto, Ottawa, Eastern Ontario, the Great Lakes, Central Canada, Vancouver, Vancouver Island, the Rocky Mountains, British Columbia, and Northern Canada.
Published: April 2016
If you are driving in Canada, we recommend you take along the Michelin North America Road Atlas. It is packed with province maps and city maps.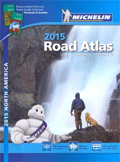 ISBN: 9781465440211