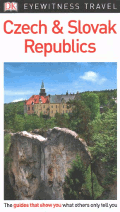 DK Eyewitness Czech & Slovak Republics Travel Guide
Price:
$28.00
You Save: $5.60 (20.00%)
The Guides that SHOW you what other only TELL You
Recognized the world over by frequent flyers and armchair travelers alike, Eyewitness Travel Guides are the most colorful and comprehensive guides on the market.
With beautifully commissioned photographs and spectacular 3-D aerial views revealing the charm of each destination, these amazing travel guides show what others only tell.
Includes beautiful new full color photos, illustrations, and enhanced maps
Extensive information on local customs, currency, medical services and transportation
New "discovering feature" in country guides helps travelers decide at a glance which regions are best suited to their trip
Cutaways and Floor Plans of all the Major Sights
Huge Selection of Hotels and Restaurants
Sights and Festivals listed Town by Town
Sports and activities, scenic routes, and thematic tours
This guide will direct you to the best castles, architecture, rivers, museums, beer, mountains, churches, hotels, synagogues, and more!
Publication Date: July 2015
Take along a great map of the Czech and Slovak Republics. We recommend the Michelin Map of the Czech and Slovak Republics.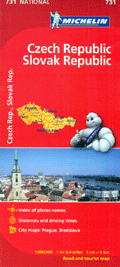 ISBN: 9781465427076