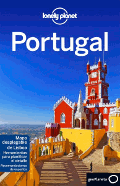 Lonely Planet Portugal Travel Guide
Price:
$24.99
You Save: $5.00 (20.01%)
Reliable and Authoritative Travel Information
A land of craggy, clifftop castles and enchanting cities blending medieval and modern, Portugal also means soulful fado, fantastic seafood and glittering beaches ripe for exploring.
Inspirational images, author recommendations, city walks and the best of local knowledge
Planning features and top itineraries to help you plan the perfect trip
Local secrets and hidden travel gems that will make your trip unique
Plus Portugal outdoors, eat and drink like a local, Douro wine tour and beaches of the Algarve
Coverage includes: Planning chapters, Lisbon, The Algarve, The Alentejo, Estremadura, Ribatejo, The Beiras, The Beiras, The Minho, Understand and Survival chapters.
Published: April 2014
Need a great map of Portugal? The Michelin Map of Portugal is suitable for all travel purposes, including auto and train travel.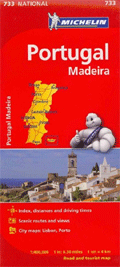 ISBN: 9781742200521