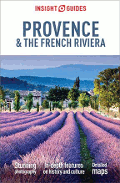 Insight Provence Travel Guide
Price:
$18.99
You Save: $3.80 (20.01%)
Superb Photography, Inspiring Text, Incisive Reviews
This guide covers the whole of Provence, from the Alps to the chic coastal resorts of Nice and Cannes, with full-color photographs and maps throughout.
INSPIRING PHOTOGRAPHY - Insight Guides are renowned for their great pictures, which vividly convey a sense of everyday life
ILLUMINATING TEXT - Expert writers bring to life Parisian history, culture, politics, arts and, above all, the people
INCISIVE EVALUATIONS - From the majesty of papal Avignon to the buzz of Marseille and from the tranquility of the hill-top villages of the Alpes-Martimes to the glamour of Nice and Cannes, its all here
DETAILED CROSS-REFERENCED MAPS - All sites are clearly highlighted and numbered in relation to the text
FULL LISTINGS All the travel details, hotels, eating places and phone numbers you'll need
Insight Guide Provence includes a section detailing the region's history, 5features covering aspects of the country's life and culture, Provence since World War II to the Cannes Film Festival, a region by region visitor's guide to the sights, and a comprehensive Travel Tips section packed with essential contact addresses and numbers. Plus maps and many impressive photographs.
Published: June 2011
Carry a great map of the Provence region. We recommend the Michelin Map of Provence for all travelers.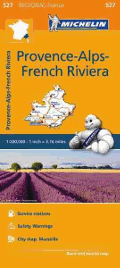 ISBN: 9789812821560