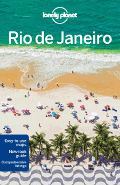 Lonely Planet Rio De Janeiro Travel Guide
Price:
$21.99
You Save: $4.40 (20.01%)
From cachaca and Carnaval to samba and surfing
Golden beaches and lush mountains, colonial neighborhoods and modernist style, samba-fueled nightlife and spectacular football matches: welcome to Rio de Janeiro, where life is anything but subdued.
Inspirational images, city walks and recommendations from our expert authors
Planning features and top itineraries to help you plan the perfect trip
Local secrets and hidden travel gems that will make your trip unique
PLUS Carnaval planner, the architecture of Rio, where and how to samba, and football essentials
Coverage includes: Plan Your Trip, Ipanema & Leblon, Gávea, Jardim Botânico & Lagoa, Copacabana & Leme, Botafogo & Urca, Flamengo & Around, Centro & Cinelândia, Santa Teresa & Lapa, Zona Norte, Barra da Tijuca & Western Rio, Understand Rio de Janeiro and Survival Guide.
Published: October 2013
Max out your pleasure in Rio by carrying a great map of the City. The Globetrotter Map of Rio is the perfect choice for all travelers!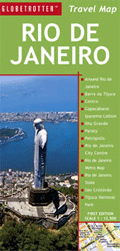 ISBN: 9781742200620