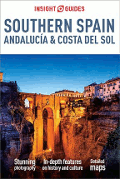 Insight Southern Spain Regional Guide Travel Guide
Price:
$18.99
You Save: $3.80 (20.01%)
Costa del Sol and Andalucia Includes FREE Touring Map
For planning your trip or remembering your travels, even for the armchair traveler, the Southern Spain Insight Guide is a worthy companion, featuring a new, carry-along size. Inside this Southern Spain Guide you'll find:
Evocative, full-color photography on every page
Cross-referenced, four-color maps throughout
A Brief Introduction, including a Historical Timeline
Lively essays by local writers on the culture, history, and people
Expert evaluations on the sights really worth seeing such as Antequera, Ronda and Cueva de la Pileta
Special features spotlighting particular topics of interest such as Flamenco, ancient caves and hiking in Andalucia
A comprehensive Travel Tips section with listings on the best restaurants, hotels, and attractions as well as practical information on such things as getting around and things to do with children
The world's largest visual travel guide series, Insight Guides, in association with Discovery Channel, the world's premier source of nonfiction entertainment, provide more insight than ever. From the most popular resort cities to the most exotic villages, Insight Guides captures the unique character of each culture with an insider's perspective.
Published: May 2009
We recommend that you carry the Michelin Map of Andalucia - you'll never get lost!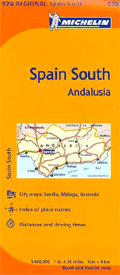 ISBN: 9789812820716