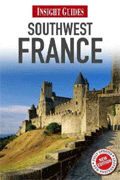 Insight Southwest France Travel Guide
Price:
$23.99
You Save: $4.80 (20.01%)
From the world leaders in visual travel guides and the Discovery Channel
Insight Guide Southwest France focuses comprehensively on the southwest corner or France, from Atlantic coast to Mediterranean coast, with full-color photos throughout combining with lively narrative.
The "Best of Southwest France" section outlines top attractions and activities not to be missed, such as the lush landscapes, dramatic gorges, medieval villages, prehistoric cave art, and food and wine of this region. Essays by local writers immerse you in the history and culture and way of life of this largely rural region: from its characteristic Romanesque architecture and great wine-making tradition, to understanding the country life, wildlife, and the outdoor pursuits offered by sea, mountain and river. A range of features homing in on special subjects such as truffles, the Basques and bullrunning, give you the full picture.
The Places chapters then take you on an inspirational trip from Bordeaux and the Southwest Coast through to French Catalonia on the shores of the Mediterranean, with the Basque Country and the Pyrennees included en route. On the way there's the Gorges of the Tarn, the winding river valleys of the Dordogne, medieval 'perched' villages such as Rocamadour and the amazing prehistoric cave art at Lascaux; while urbanites are also catered for with, among others, the cities of Bordeaux, Toulouse, Pau and Montpellier, the pilgrimage site of Lourdes, and the medieval walled city of Carcassonne – one of France's top sights.
Plentiful full-color maps show you the way around, with dotted sights highlighting areas of interest. Finally, the Travel Tips cover all your planning needs, with a wealth of information and listings – transportation, activities, accommodations, and our selective, independent recommendations for the best places to eat and drink.
EVOCATIVE PHOTOGRAPHY - Insight Guides are renowned for their great pictures, which vividly convey a sense of everyday life.
ILLUMINATING TEXT - Expert writers bring to life the country's history, culture, flora and fauna and, above all, the people.
INCISIVE EVALUATIONS - From the vineyards of Bordeaux to the ski slopes of the Pyrenees, the woods of the Dordogne to the beaches and lagoons of the Mediterranean coast, it's all in this guide!
DETAILED, CROSS-REFERENCED MAPS - All sites are clearly highlighted and numbered in relation to the text
FULL LISTINGS - All the travel details, hotels, restaurants and phone numbers you'll need.
Insight Guide Southwest France includes a section detailing the region's history, features covering aspects of the type's life and culture, ranging from the Changing Countryside to Fine Wines, a region by region visitor's guide to the sights, and a comprehensive Travel Tips section packed with essential contact addresses and numbers. Plus maps and many remarkable photographs.
Published: April 2012
Will you be driving in France? Take along the Michelin Tourist & Motoring Atlas of France. You'll never get lost!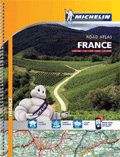 ISBN: 9781780050546