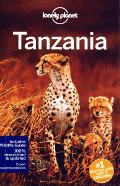 Lonely Planet Tanzania Travel Guide
Price:
$25.99
You Save: $5.20 (20.01%)
Captivating, Well-Written and Supremely Useful
Herds of antelope on the Serengeti, dhows on the Zanzibar coast, red-robed Maasai warriors, brilliant coral in sparkling seas – Lonely Planet shows you the best that Tanzania has to offer. Whether you want to watch wildlife, laze on the beach or ramble through Swahili ruins this guidebook is your indispensable companion.
Wildlife galore, idyllic beaches, snow-capped Kilimanjaro, moss-covered ruins, friendly people, fascinating cultures – Tanzania has all this and more wrapped up in one adventurous and welcoming package
Inspirational photos
Clear, easy-to-use maps
Comprehensive planning tools
In-depth background
Easy-to-read layout
At-a-glance practical info
Coverage includes: Planning chapters, Dar es Salam, Zanzibar Archipelago, Northeastern Tanzania, Northern Tanzania, Central tanzania, Lake Victoria, Western Tanzania, Southern Highlands, Southeastern Tanzania, Understand and Survival Guide chapters.
Published: June 2012
Next Edition: June 2015
Need a great map of Tanzania? The ITM Map of Tanzania is a great choice for all travelers.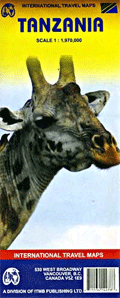 ISBN: 9781741792829