Fiji Maps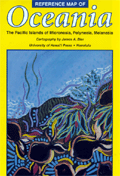 List Price: $7.95
Sale Price: $7.16
You Save: $0.79
A wonderful reference map to the Pacific Island regions of Micronesia, Polynesia and Melanesia, this map provides details for the major individual islands, including: Hawaii GuamFijiMarshall IslandsAmerican SamoaTuvalu (including Funafuti atoll)Centr...
Click the Image or Product Name for more info.
OUT OF STOCK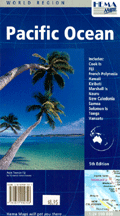 List Price: $10.95
Sale Price: $9.86
You Save: $1.09
On one side, Hema's Pacific Map provides an overview map of the Pacific Ocean, in Mercator projection, from the Americas to Asia. The other side details the major islands with inset maps for easy reference. Island insets include: Hawaiian Islands ...
Click the Image or Product Name for more info.
OUT OF STOCK