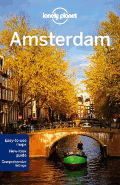 Lonely Planet Amsterdam City Guide Travel Guide
Price:
$21.99
You Save: $4.40 (20.01%)
Your Guide to the Traditional and the Alternative
Amsterdam's compact core is laced by atmospheric lanes and quarters. You never know what you'll find: a hidden garden, an old monastery turned music venue, probably by a canal.
More in-depth analysis on the city's architecture, with images to help visitors spot styles and famous buildings, including the recently UNESCO World Heritage-listed 17th-century canal ring.
Some come to Amsterdam for the anything-goes party scene, some come for the Golden Age art and thriving theatre, but no-one leaves without being bowled over by the merchant's villas lining the canals, the gracious parks and the laid-back, come-one-come-all vibe that is Amsterdam at its best.
Interviews with locals
Color architecture section
Extended walking and cycling tours
Best-value accommodation
Coverage includes: Planning chapters, Medieval Center& Red Light District, Nieuwmarkt, the Western Canal Ring, the Southern Canal Ring, Jordaan & the West, Vondelpark & Around, Old South, De Pijp, the Plantage, Eastern Islands & Eastern Docklands, Oosterpark & South Amsterdam, Understand and Survive chapters.
Published: April 2014
Next Edition: February 2016
Need a great walking map of Amsterdam? The Streetwise Map of Amsterdam is a great choice!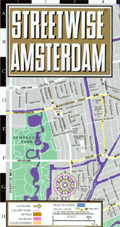 ISBN: 9781742208749