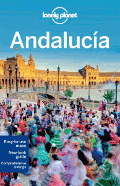 Lonely Planet Andalucía Travel Guide
Price:
$24.99
You Save: $5.00 (20.01%)
Includes Muslim architecture special sections
The smell of orange blossom, the lilt of a flamenco guitar, the taste of dry sherry; memories of Andalucía stay with you like collected souvenirs, begging you to return.
Clear, easy-to-use maps and inspirational photos
3D plans of iconic sights
In-depth background
Coverage Includes: Planning chapters, Seville, Huelva Province, Sevilla Province, Cádiz Province, Gibraltar, Málaga Province, Córdoba Province, Jaén Province, Granada Province, Almería Province, Understand and Survival chapters.
Andalucia - the south of Spain, a stone's throw from Africa - has fascinated foreign travelers since the early 19th century when Romantic voyagers and writers were captivated by its fiestas, its music, its exotic semi-oriental past, its southern heat, its dramatic mountains and sparkling seas, and its unique flamenco music and dance.
Published: January 2016
Need a great map of the Andalucía region? The Michelin map of Andalucia is great for driving, train or bus travel.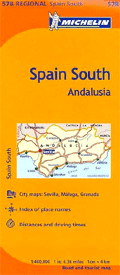 ISBN: 9781743213872