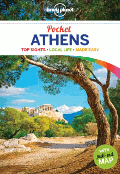 Lonely Planet Athens Travel Guide
Price:
$13.99
You Save: $2.80 (20.01%)
Reliable and Authoritative Travel Information
From the iconic Acropolis rising majestically above the expanse of the city to modern art galleries, charming neighborhood squares and lively bars, bustling Athens is a delightfully quirky clash of past and present, a city that confronts and surprises. Visitors are drawn by ancient monuments bathed in the famous light, but it's the city's infectious, creative vibe that enamors and enlivens.
Walking tours and day planners
Maps for every neighborhood
Packed with expert travel tips
100% independent advice
Coverage Includes: QuickStart guide, Acropolis Area, Ancient Agora, Monastiraki, Psyrri, Greek Parliament, Syntagma, Plaka, Benaki Museum, Kolonaki, Temple of Olympian Zeus, Panathenaic Stadium, National Archaeological Museum, Exarhia, Filpappou Hill, thisio, Keramikos, Gazi, The Best of Athens and Survival Guide.
Published: February 2016
Need a great map of Athens? The Streetwise Map of Athens is a great choice for all travelers.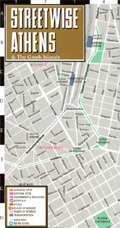 ISBN: 9781743215586