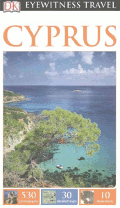 DK Eyewitness Cyprus Travel Guide
Price:
$20.00
You Save: $4.00 (20.00%)
The Guides that Show You What Others Only Tell You
DK Eyewitness Travel's full-color guidebook to Cyprus truly shows you what others only tell you. They have become renowned for their visual excellence, which includes unparalleled photography, 3-D mapping, and specially commissioned cutaway illustrations.
DK Eyewitness Travel Guides are the only guides that work equally well for inspiration, as a planning tool, a practical resource while traveling, and a keepsake following any trip.
Each guide is packed with the up-to-date, reliable destination information every traveler needs, including extensive hotel and restaurant listings, themed itineraries, lush photography, and numerous maps.
Packed with Photographs, Illustrations and Maps
The Flavors of Cyprus, Region by Region
Cutaways and Floor Plans of all the Major Sights
Huge Selection of Hotels and Restaurants
Sights. Beaches, Markets, and Festivals Listed Town by Town
Walks, Scenic Routes and Thematic Tours
Publication Date: July 2016
Carry a great map of Cyprus on your vacation or business trip. We recommend the Globetrotter Map of Cyprus.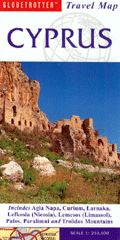 ISBN: 9781465440952