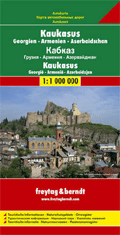 Freytag und Berndt Caucasus Travel Map
Price:
$12.95
You Save: $1.29 (9.96%)
One-Sided map of Georgia, Armenia and Azerbaijan
Freytag & Berndt maps are handy road maps that cover most of Europe as well as Asia and Africa. With over 175 country and city maps as well as atlases, Freytag & Berndt know how to get you there!
Computerized Cartography
Easy-to-read Index
Multi-lingual map key
This map is printed on sturdy paper with a cardboard cover. The map is on one side of the page; an index of place names is located on the other side of the page.
This road map includes tourist information, Nature Reserves and a complete index.
Scale 1:1,000,000
Map Coverage: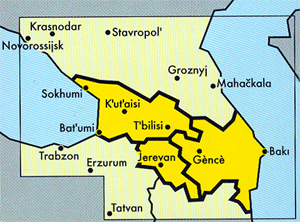 ISBN: 3850843289