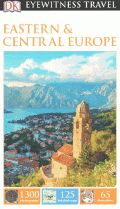 DK Eyewitness Eastern & Central Europe Travel Guide
Price:
$30.00
You Save: $6.00 (20.00%)
The Guides that Show You What Others Only Tell You
The DK Eyewitness Eastern and Central Europe travel guide will lead you straight to the best attractions eastern and central Europe has to offer.
Covering 17 countries, this guide provides all the insider tips every visitor needs, whether you're traveling to Tallinn, Krakow, Prague, Budapest, Dubrovnik or Ljubljana - or perhaps through them all!
With comprehensive listings of the best hotels, restaurants, shops and nightlife for all budgets, this guide takes you to every city, national park, castle, church and museum worth seeing across eastern and central Europe.
It's fully illustrated, with 3D cutaways and floor plans of all the must-see sites, as well as street maps and reliable information for getting around.
Exploring the culture, history and architecture, while not missing the best in entertainment, shopping, tours and scenic walks, DK Eyewitness Eastern and Central Europe is your essential companion.
Covers:
Lithuania, Latvia, Estonia, Moscow & St Petersburg, Poland, Czech Republic, Slovakia, Hungary, Vienna, Slovenia, Croatia, Bosnia & Herzegovina, Montenegro, Serbia, Romania, and Bulgaria
Published: August 2015
Travel Eastern and Central Europe with a complete road atlas. We recommend the Michelin Road Atlas of Europe. It is packed with up-to-date information and is very easy to use.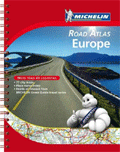 ISBN: 9781465427045