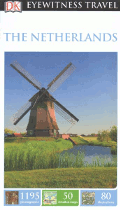 DK Eyewitness Netherlands Travel Guide
Price:
$26.00
You Save: $5.20 (20.00%)
The Guides that SHOW you what others only TELL you!
Lavishly illustrated, entertaining and enlightening, Eyewitness Travel Guides are marvels of writing, color photography, and illustration.
This guide book includes:
A huge selection of photographs, illustrations, and maps
Cutaways and floor plans of all the major sights
Walks, scenic routes, and thematic tours
Where to eat, where to stay, and how to get around
Color coded to make finding things easier. Includes more than 1,000 sights, shops, restaurants, hotels,and entertainment venues.
Published: July 2017
Carry a great map of the Netherlands with you on your vacation or business trip. We recommend the Michelin Map of Netherlands for all travelers.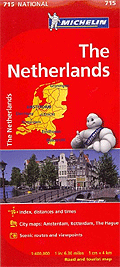 ISBN: 9781465460295