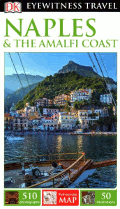 DK Eyewitness Naples & The Amalfi Coast Travel Guide
Price:
$25.00
You Save: $5.00 (20.00%)
The Guides that Show You what Others only Tell You
DK Eyewitness Travel's full-color guidebook to Naples and The Amalfi Coast truly shows you what others only tell you. They have become renowned for their visual excellence, which includes unparalleled photography, 3-D mapping, and specially commissioned cutaway illustrations.
The DK Eyewitness Travel Guide Naples & the Amalfi Coast will lead you straight to the very best of this stunning region. Packed with detailed maps, beautiful cutaways and floor plans of all Naples and the Amalfi Coast's major sights, this best-selling guide highlights the unmissable.
From exploring the magnificent Baroque churches and world-class beaches on the coast line, to visiting the teeming street markets, and trying pizza in Naples, the guide provides all the information you need to experience authentic Naples at it's best.
Features include detailed information on the five main areas of Naples, plus all the must-see attractions of Pompeii, Sorrento, Ravello, Capri, Amalfi and the rest of the stunning coastline. The DK Eyewitness Travel Guide is fully updated and expanded with dozens of reviews for hotels and restaurants, as well as tips for shopping and entertainment in Naples and the Amalfi Coast.
Publication Date: June 2017
If you are driving in Italy, we recommend you carry the Michelin Italy Tourist & Motoring Atlas. It is packed with important travel information and includes lots of city maps.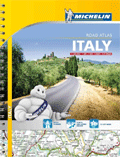 ISBN: 9781465460004