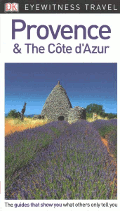 DK Eyewitness Provence & the Cote D'Azur Travel Guide
Price:
$23.00
You Save: $4.60 (20.00%)
The Guides that Show You What Others Only Tell You
DK Eyewitness Provence & The Cote d'Azur will lead you straight to the best attractions this sun-blessed region has on offer. Packed with photographs, illustrations and detailed maps, the guide explores every facet that makes the region irresistible; from the glamorous resorts of the Riviera and St. Tropez to the hilltop village of Rousillon.
The guide provides all the insider tips every visitor needs from cookery courses to outdoor attractions and entertainment, as well as comprehensive listings of the best hotels, villas, resorts, restaurants and nightlife area by area for all budgets. You'll find 3D cutaways and floor plans of all the major sites plus street-by-street maps of the major cities and towns.
Experience the flavors of Provence with advice on local produce and classic dishes and rely on practical information in the fully updated survival section. With up-to-date information on getting around by train, boat, bike and foot plus the sights, beaches, markets, festivals and resorts listed town by town, DK Eyewitness Provence & The Cote d'Azur is indispensable.
This is the land for all the senses: the site of timeless light-suffused landscapes, the scents of lavender and olive groves, the taste of sun drenched produce and the sound of the sea gentle lapping the feel of the sun.
This travel guide maps the region of Provence and sets it in its historical and cultural context. Learn about sites and sounds of Provence with maps, photographs and illustrations. All this and more can be found in the new Eyewitness Travel Guide.
Published: January 2018
Need a great touring map of the Provence? We recommend the Michelin Map 527: Provence-Alpes- Côte d'Azur.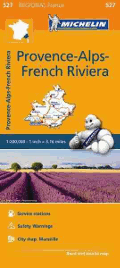 ISBN: 9781465467973