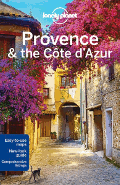 Lonely Planet Provence & Côte d'Azur Travel Guide
Price:
$21.99
You Save: $4.40 (20.01%)
From the golden Riviera to the snow-kissed Alps
Scenic landscapes, azure seas, world-class modern art, wondrous food and incredible historical heritage – everything on offer in Provence and the Côte d'Azur exceeds expectations.
100+ local markets, 50 nights of open-air dancing, 45 hilltop villages and one tiny self-contained country
Inspirational photos and clear, easy-to-use maps
Comprehensive planning tools
In-depth background
Coverage Includes: Planning chapters, Nice, Monaco, Menton, Cannes, St-Tropez to Toulon, Marseille to Aix-en-Provence, Arles, the Camargue,
From the snazziest waterfront hotel to the tastiest local markets to the most picturesque drive along the Mediterranean, we give you everything you need for a memorable trip.
Published: January 2013
Next Edition: January 2016
Carry a great map of this region as you travel for business or pleasure. We recommend the Michelin Map of Provence for all travelers.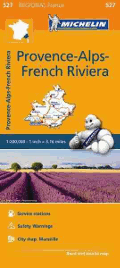 ISBN: 9781741799156