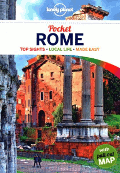 Lonely Planet Rome Pocket Guide Travel Guide
Price:
$12.99
You Save: $2.60 (20.02%)
All the information the discerning visitor needs.
An epic, monumental city, Rome gets under your skin fast. Even on a short break, you'll be smitten by its artistic masterpieces and iconic monuments, operatic piazzas and haunting ruins. Life is lived to the full here, and the city teems with trattorias and designer restaurants, street-side bars and glam fashion boutiques. Visit once and you'll be hooked for life.
Lonely Planet's new-look Pocket guides give you all the top sights and local's view of the city too – you get the best of both worlds!
Walking tours and day planners
Maps for every neighbourhood
Packed with expert travel tips
100% independent advice
Coverage Includes: QuickStart guide, Ancient Rome, Centro Storico, Tridente, Trevi, the Quirinale, Monti, Esquilino, Celio, Lateran, Aventino, Testaccio, Trastevere, Gianicolo, Vatican City, Prati, Villa Borghese, The Best of Rome and Survival Guide.
Published: October 2012
Next Edition: October 2016
Need a great walking map of Rome? We recommend the Streetwise Map of Rome. It is laminated for durability and folds to a very convenient size.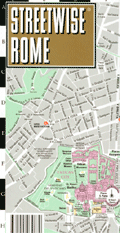 ISBN: 9781742200231