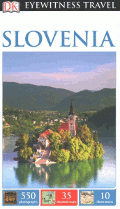 DK Eyewitness Slovenia Travel Guide
Price:
$25.00
You Save: $5.00 (20.00%)
The Guides that Show you what others only Tell You
DK Eyewitness Travel Guide: Slovenia will lead you straight to the best attractions Slovenia has on offer. Packed with photographs, illustrations and clear maps of Slovenia, the guide explores everything from the peaks of the Alps, the Adriatic coastline and Lake Bled to the museums and castles in Slovenia's capital Ljubljana and the beautiful old towns of Koper and Celje.
With 3D cutaways and floorplans as well as street-by-street maps of the major cities and comprehensive historical background, you can explore all the must-see sites, the best hotels, restaurants, cafes and nightlife in each region for all budgets. DK Eyewitness Travel Guide: Slovenia explores the culture, history, architecture and art, plus there's up-to-date information on getting around by train, car and on foot.
Published: July 2017
Carry a great map of Vietnam on your trip. We recommend the ITM Map of Slovenia for all travelers.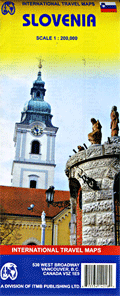 ISBN: 9781465460288