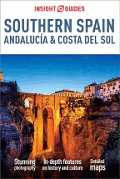 Insight Southern Spain: Andalucia & Costa Del Sol Travel Guide
Price:
$24.99
You Save: $5.00 (20.01%)
Costa del Sol and Andalucia
Insight Guides: a book to inspire every step of your journeys. An in-depth book, now with free app and eBook.
Newly updated edition of Insight Guide Southern Spain.
* Over 256 pages of insider knowledge from local experts
* Innovative extras = incredible value, and unique in the market. All Insight Guides to countries and regions come with a free eBook and regularly updated app, unlike comparable competitors' products
* High-production values - smart flexi-binding and first-rate, full-color photography throughout
* In-depth on history and culture-invaluable maps, travel tips and practical information ensure effortless planning -inspirational color photography throughout-inventive design that makes for an engaging reading experience
Published: April 2018
We recommend that you carry the Michelin Map of Andalucia - you'll never get lost!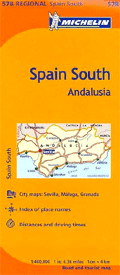 ISBN: 9781786717238