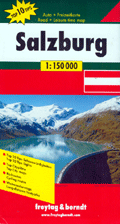 Freytag und Berndt Salzburg Province Travel Map
Price:
$14.95
You Save: $1.49 (9.97%)
Includes Top 10 Tips for Sightseeing
Freytag & Berndt maps feature:
Computerized Cartography
Easy-to-read Index
Multi-lingual map key.
This one-sided map covers the Province of Salzburg. It includes cycling routes and long distance footpaths. There is a separate index of place names affixed to the sturdy cardboard cover.
(Note: if you are looking for a map of the CITY of Salzburg, Mozart's birthplace, then Click HERE).
Scale 1:150,000
Map Coverage: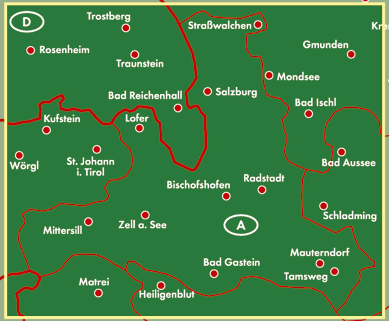 ISBN: 9783707903058