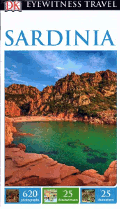 DK Eyewitness Sardinia Travel Guide
Price:
$20.00
You Save: $4.00 (20.00%)
The Guides that Show You What Others Only Tell You
Eyewitness Guides are marvels of writing, color photography, and illustration!
In this guide to Sardinia, you get:
Over 500 full-color photographs, taken especially for this guide, show you Sardinia at its best
Clear and concise maps give you instant access to towns and regions
Unique cutaways and floor plans help you explore important sites -- no need to purchase other guides
Carefully selected hotels, restaurants and cafes in all price ranges
The Survival Guide gives you information on local transportation and services
This eyewitness travel guide helps you get the most from your stay in Sardinia with the minimum of practical difficulty. It is lavishly illustrated, gorgeous, entertaining and enlightening.
Published: May 2017
Need a great map of Sardinia? Check out Italy's best mapmaker: Touring Club Italiano's map of Sardinia.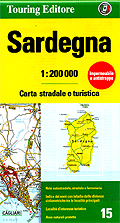 ISBN: 9781465459947