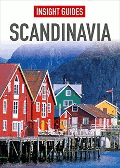 Insight Scandinavia Travel Guide
Price:
$24.99
You Save: $5.00 (20.01%)
From the World leaders in Visual Travel Guides and the Discovery Channel
Discover Scandinavia, this wonderful region of fjords, tall mountains, rich folklore and cool design and be inspired by this new edition of Insight Guide Scandinavia, a comprehensive full-color guide to this breathtaking region whose New Scandinavian Cuisine has taken the world by storm.
Inside Insight Guide Scandinavia:
* A fully-overhauled editionStunning new photography that brings this beautiful region and its people to life.
* Highlights of the country's top attractions, from the fjords of Norway to the cool cities of Stockholm and Copenhagen and the saunas of Finland in our Best of Scandinavia.
* Descriptive region-by-region accounts cover the whole country from the dense forests and "shifting" sand dunes of its national parks to the top sea and sun destinations in Western Pomerania.
Detailed, high-quality maps throughout will help you get around and travel tips give you all the essential information for planning a memorable trip, including our independent selection of the best restaurants
Published: October 2015
Need a great map of Scandinavia? The Michelin Map of Scandinavia and Finland is a great choice for all travelers.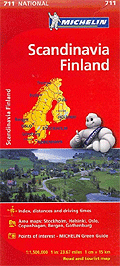 ISBN: 9781780052694