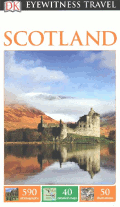 DK Eyewitness Scotland Travel Guide
Price:
$25.00
You Save: $5.00 (20.00%)
The Guides That Show You What Others Only Tell You
From the commanding heights of Edinburgh Castle and Ben Nevis to the rolling Lowlands of Dumfries, and from the Art Nouveau splendor of Mackintosh's Glasgow to the enchanting stillness of a Highland croft, you will find an amazing amount to see and do.
Over 600 Full Color Photographs.
Unique cutaways and floor plans help you explore public buildings and landmarks.
Survival Guide shows you, in pictures, how to use local currency, public transportation, and telephones
Easy-to-use 3-D aerial views give you instant access to districts, streets, and buildings
This visual guide is great for planning your trip, really useful while on your trip, and makes a great souvenir after your trip!
Published: May 2016
Need a great map of Scotland? The Michelin Map of Scotland is a great choice for all travelers.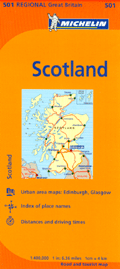 ISBN: 9781465440532