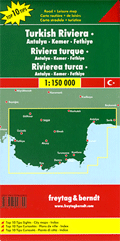 Freytag und Berndt Turkish Riviera Travel Map
Price:
$10.95
You Save: $1.09 (9.95%)
One-Sided Map with Index and City Plans
Freytag & Berndt maps are handy road maps that cover most of Europe as well as Asia and Africa. With over 175 country and city maps as well as atlases, Freytag & Berndt know how to get you there!
Computerized Cartography
Easy-to-read Index
Multi-lingual map key
This one-sided map covers the region known as the Turkish Riviera. It includes city maps of Alanya and Antalya. There are also three inset maps showing the historic sites of Side, Termessos and Perge.
Driving distances between points are marked on most roads and symbols show various landmarks and sites of interest eg. mosques, churches, antiquities, airports, golf courses, campsites, lighthouses and viewpoints. Ten selected places worth a visit are highlighted and briefly described in the accompanying booklet, which also has an index for the map. Latitude and longitude lines are drawn at 10' intervals.
Map Coverage: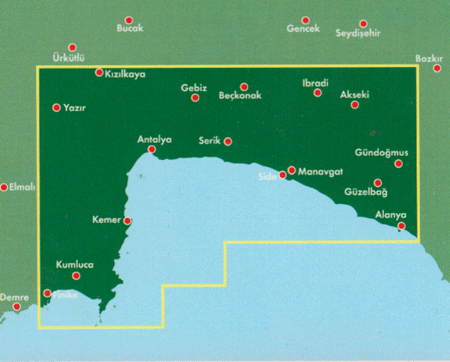 Scale: 1:150,000
ISBN: 9783707903300