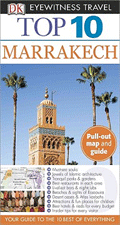 DK Eyewitness Top 10 Marrakech Travel Guide
Price:
$14.00
You Save: $2.80 (20.00%)
Your Guide to the 10 Best of Everything
DK Eyewitness Top 10 Guides make any destination accessible by offering dozens of lists of the 10 best restaurants, bars, neighborhoods, hotels, local attractions, and much more.
With insider tips for every visitor, the Top 10 series offers inside knowledge, and now contains a pull-out map and guide that includes fold-out maps of city metro systems, useful phone numbers, and 60 great ideas on how to spend your day.
Includes Must-See souks, Jewels of Islamic architecture, Tranquil Parks and gardens, desert oases and Altas Kasbahs, attractions and fun places for children, and much more.
Published: May 2014
Carry a great map on your adventure. We recommend the Borch Map of Morocco. It includes an inset map of Marrakech.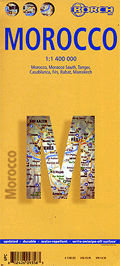 ISBN: 9781465410382