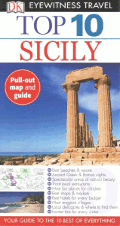 DK Eyewitness Top 10 Sicily Travel Guide
Price:
$14.00
You Save: $2.80 (20.00%)
Your Guide to the 10 Best of Everything
Whether you're looking for the things not to miss at the Top 10 sights of Sicily, or want to find the best nightspots, this guide features dozens of Top 10 lists - from the Top 10 museums to the Top 10 events and festivals - there's even a list of the Top 10 things to avoid.
Published: July 2015
Carry a great map of Sicily on your vacation or business trip. We recommend the Touring Club Italiano Map of Sicily for all travelers.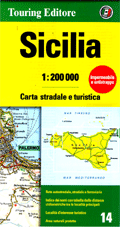 ISBN: 9781465429247