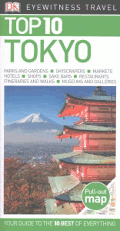 DK Eyewitness Top 10 Tokyo Travel Guide
Price:
$14.00
You Save: $2.80 (20.00%)
Your Guide to the 10 Best of Everything
DK Eyewitness Top 10: Tokyo will lead you straight to the best attractions Tokyo has to offer. Whether you're looking for vibrant festivals and lively nightlife in Tokyo, or seeking out the best attractions for all the family, this pocket size travel guide is packed with essential information about every corner of this sensational metropolis, catering to any budget.
There are dozens of Top 10 lists, such as the Top 10 places in Tokyo to experience Japanese culture, the Top 10 places of worship in Tokyo, and the Top 10 restaurants, shops and hotels. To save you time and money, there's even a list of the Top 10 things to avoid!
Each Top 10 guide now contains a pullout map and guide that includes foldout maps of city metro systems, useful phone numbers, and 60 great ideas on how to spend your day.
Your guide to the Top 10 best of everything in Tokyo.
Published: June 2017
Carry a great map on your vacation or business trip. We recommend the Borch Map of Tokyo. It is laminated for durability and packed with important information.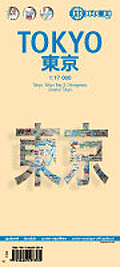 ISBN: 9781465459985